6 Essential TiVo Voice Remote Commands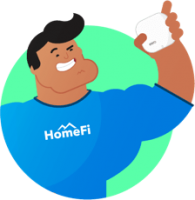 Published
November 10, 2020
What's one of the most significant ways TiVo improves your TV time? Simple… Press it, say it, and watch it. The TiVo voice remote lets you control your TiVo experience with your voice, making it easier than ever to watch your favorite shows and movies. Just press and hold the blue microphone button on your remote and give a command, like "Watch Modern Family." Release the button, and TiVo does the rest!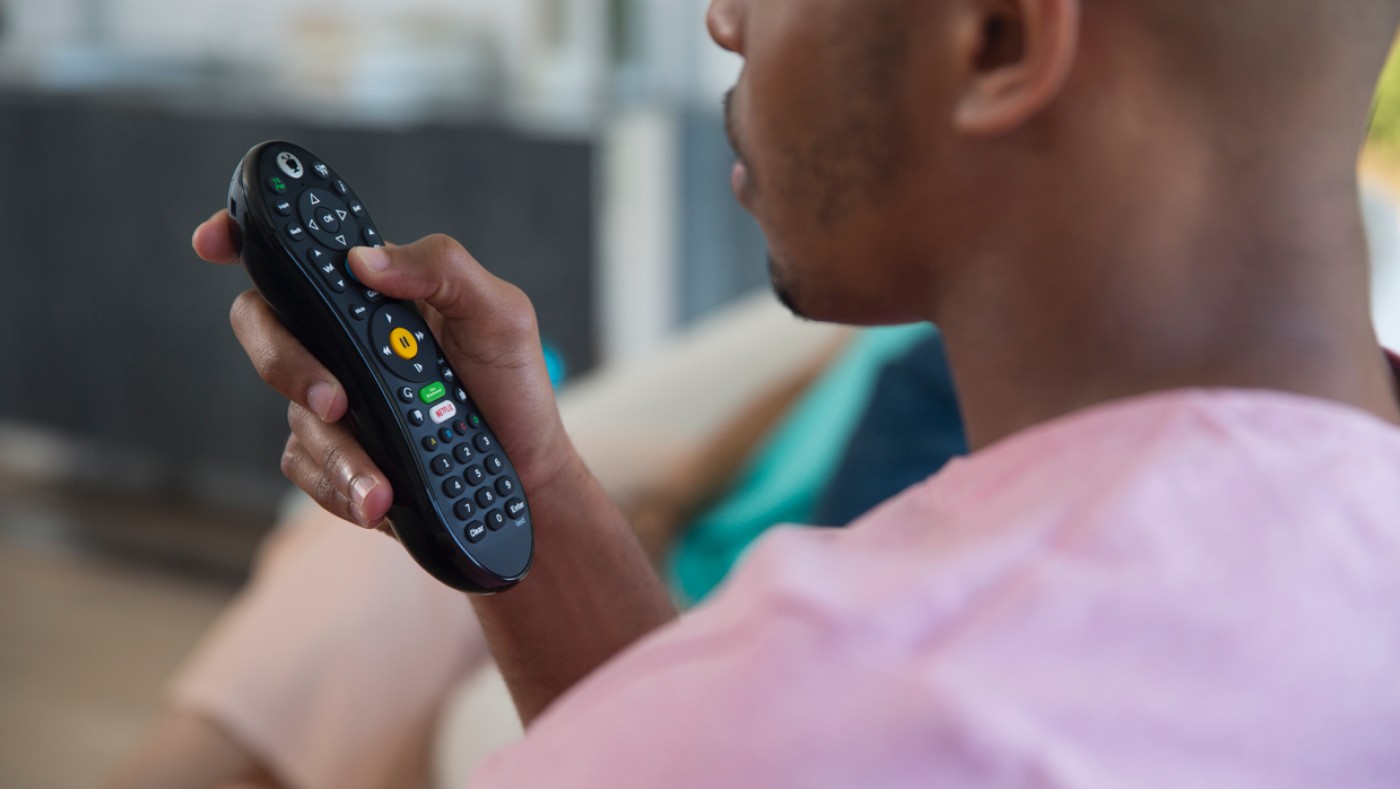 Search by keywords
Let TiVo help you find what to watch. You can search by keyword for an instant peek at what's playing, but you don't need to waste precious viewing time with tap-tap-tapping an on-screen keyboard. Just speak naturally to your remote to find what you want to watch.
"Show me action movies"
"Show me movies from the 90s"
"Show me Tom Cruise movies"
"Baseball games"
"Show me Star Wars cartoons"
"Go to HGTV"
"Hasta la vista, baby"
You can also add to your initial command to get more specific: "Show me action movies… just the ones with Bruce Willis."
Watch a show or movie
There are plenty of ways to watch the content that you love, and TiVo will help you find them. You can simply tell TiVo what show you want to watch, and it will present you with all of your options from available sources. If you want to watch something on a specific channel, let TiVo know where you want to watch with these commands.
"Watch Greys Anatomy"

Search by content, and TiVo will pull the show from any available source.

"Watch the Yankees on TV"

This plays a show that is currently live on tv and starts the show from the beginning. This is useful for sporting events to ensure the game isn't spoiled by bringing the viewer to the live point in the game.

"Watch the latest recording of Brooklyn Nine-Nine"
Navigate shows
Have you ever fast-forwarded through commercials and accidentally skipped part of the show only to have to rewind and resume play too far in the other direction? Those days are over! Ask TiVo to jump to a certain minute mark of the show or rewind a certain number of minutes, and you'll snap to the precise moment you want with these navigation commands.
"Go to the 15-minute mark"
"Fast forward five minutes"
"Rewind 8 minutes"
"Go to live tv"
"Jump to end"
"Go back to the beginning"
"Pause"
"Play"

Discover what's on TV
If you don't feel like scrolling through pages and pages on the program guide to find something to watch, simply ask, "What's on tonight?" and TiVo will pull recommendations based on shows you've watched before.
"What's on tonight?"
"What's on HBO this weekend?"
Control additional features
Tired of sifting through menus and endless button presses to get what you want? Use TiVo voice commands to manage other options with ease.
"Launch Hulu"
"Turn on closed captions"
"Turn off text to speech"
Access User Interface Shortcuts
When you have a more general idea of what you want and are ready to browse, you can quickly access UI shortcuts using TiVo voice commands.
"Home"
"My Shows"
"Search"
"Setting"
"Menu"
"Help"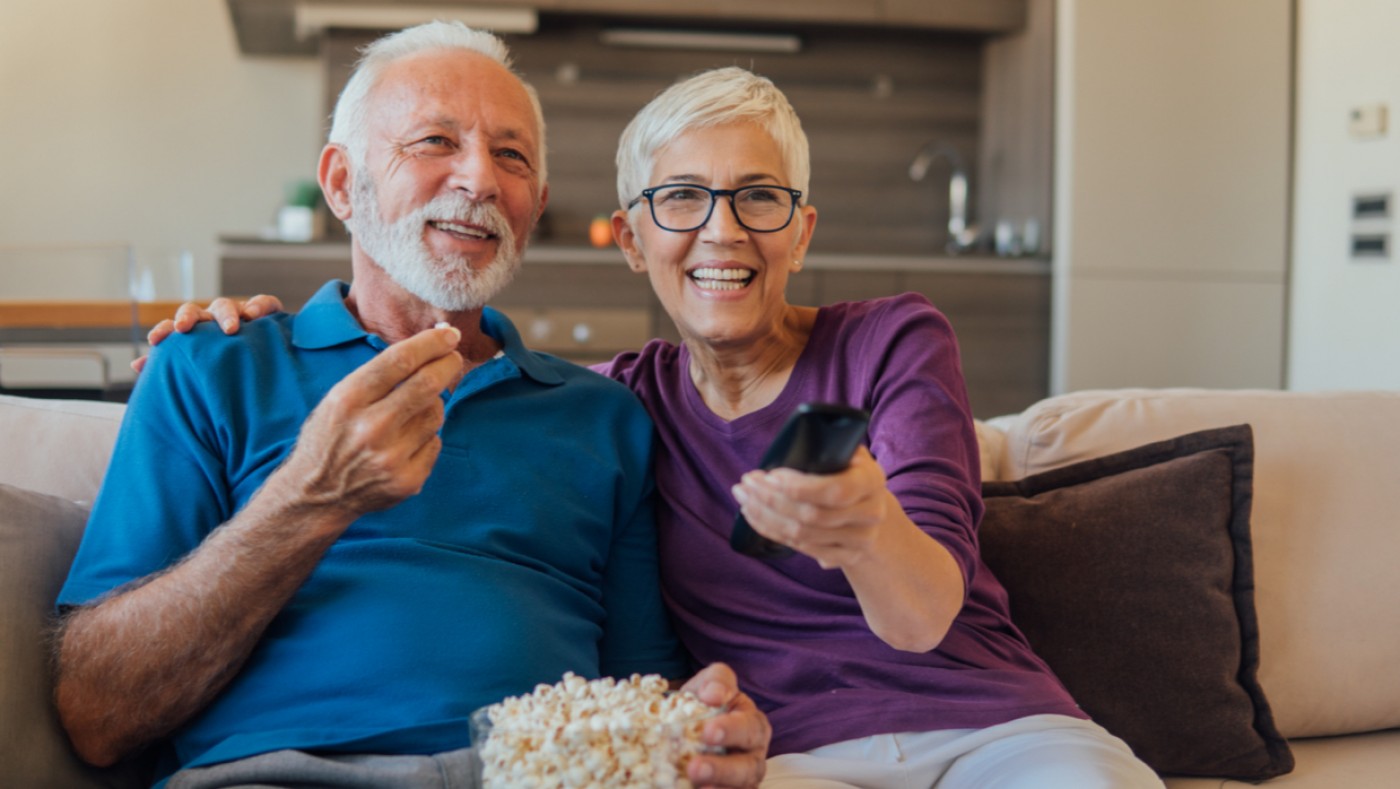 The TiVo voice remote takes your TV watching experience to a whole new level. With TiVo voice control, you'll spend more time watching shows and movies and less time searching for something to watch.
Don't have TiVo yet? See what else it can do on our TiVo page.