The Best Family Laptops, Desktops & TVs For Your Needs
Published
October 30, 2020
The Top Technology Products for Your Family
So many activities in your family life involve technology, so clearly, these purchases have a huge effect on your household's quality of life.

There are so many choices for your family, in terms of laptops, desktop computers, and TVs. The idea of spending hundreds or thousands of dollars without knowing what to buy probably stresses you out. may offer a stressful experience. So, we're here to help you do some homework and alleviate some of that stress.

We'll get you started in your home tech planning with a quick guide to help make your choice a little easier, with a few prompts to assess your needs.
How to Choose Your Next Family TV
Your TV is practically the cornerstone of your house. It entertains, delivers news, let's your kids game, and can even educate anyone using it. Most importantly it's a gathering place where everyone you love of all can find a common interest. Honestly, this is one of the most important household purchases you can make…aside from maybe your refrigerator.
Your most common question to ask: how big?
The current favorite these days is the 65-inch screen, but your needs might vary. Your main consideration should be how far you'll be sitting from it. Too close or too far away will affect the experience. As a rule of thumb, experts say you'll need a minimum 1 inch of viewing distance for every inch of screen width.

When pricing TVs, there are two important decisions: 4K or 1080p resolution, and LED or OLED tech. We've talked about this before previously discussed these and how 4k is a significant upgrade over 1080p screens. Just make sure you figure this out before starting to vet options.
What brand should you buy?
Generally speaking, you're in good shape if you stick with top-rated and reviewed manufacturers like LG, Samsung, TCL, Vizio, Sony, and Hisense. If you're going the route of another brand be sure to dig into reviews and customer feedback before you buy. Cheap TVs may look good in the box, but you'll find inferior quality and components a sure let down.
Here are two strong recommendations for your family television:
LG CX OLED – The Complete Package
It offers a brilliant picture and ultra-thin design, but the LG CX OLED is being billed as a fully featured, complete package and one of the smartest TVs available. If you're looking for a television that does it all and does it well, you're in the right place. The LG CX OLED is a top recommended pick on many review websites like CNET, Toms Guide, and Wired. This a huge value for your next family TV.
TCL 6-Series Roku TV – Affordable, Gamer's Delight
Many are calling this the best TV for the money, mostly because it offers a fantastic picture at the sub-$1,000 price point. You're not getting an OLED display, but it's said to be the next best thing as far as HDR performance goes. Combine still great image quality with the Roku user experience and you'll find a great value.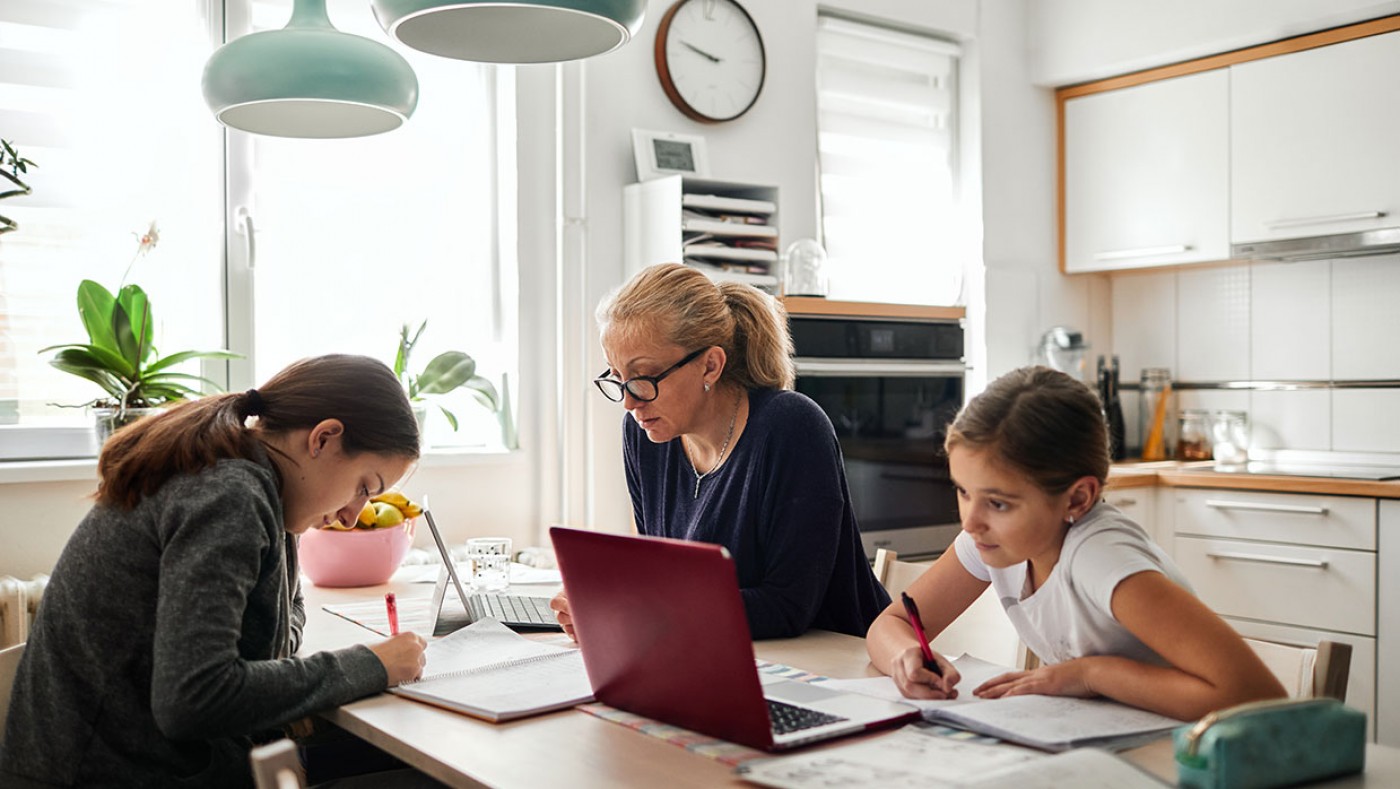 The Best Laptops for Home and Family
The laptop computer is a solid addition in any home because crisp screen qualities, portability, and speedy processors have laptops really serving as a jack of all trades. Whether there's homework to be done or some Netflix to binge, a good laptop has you covered.
Your most common question to ask: What features do I need?
There is a lot to consider here – like processor speeds, graphics cards, and even keyboard quality. What you look for should largely depend on your typical daily usage needs, but a few laptops are hard to beat in just about every category across the board. Luckily, most also offer expansion options should your needs change.

Here are two strong recommendations for a family laptop:
Dell XPS 15 – Gorgeous Screen Plus Power
This is a consensus number one pick amongst review sites like TechRadar, and it tops the list in every category. Fast performance, stylish design, and long battery life are all superlatives it boasts.
Lenovo Yoga C740 (14") Laptop – Lightweight Student Workhorse
Whether at home or in class, this Lenovo shines as a lightweight, powerful, and affordable choice. It's slim and lightweight at just 3 pounds and put up 11-hours of battery life in CNET streaming tests so it'll satisfy the needs of a student on-the-go.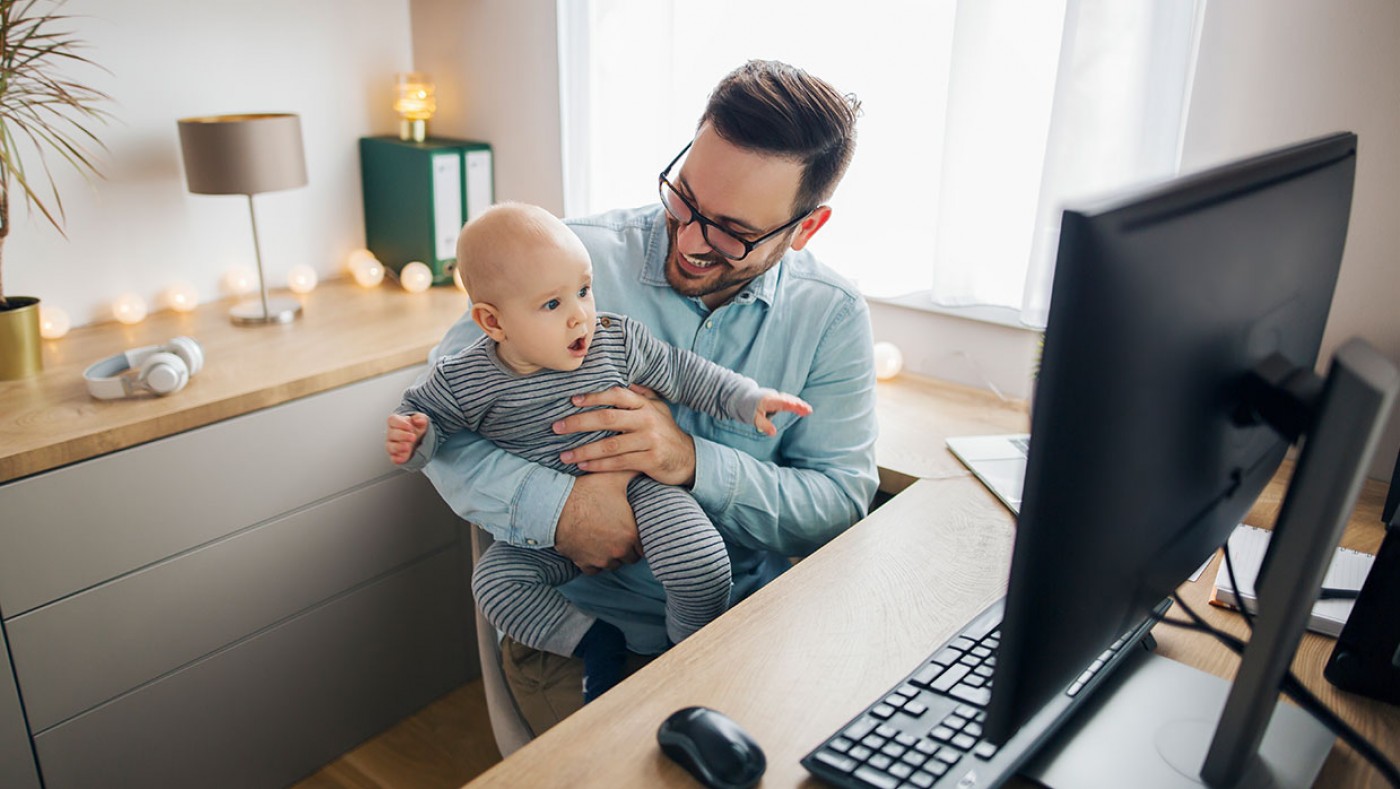 Top Family Desktop Computers
If you're looking at buying a desktop computer for your family, you're clearly looking for a safe and sound purchase that can handle all your needs now and in the future. Desktops are an affordable, upgrade-friendly purchase that offers tons of value.
Your most common question to ask: Why a desktop vs a laptop?
In short, a desktop does not need to sacrifice functionality and horsepower for portability. Laptop components are smaller, and you can expect things like your CPU, hard drive, expansion ports, screen, and keyboard to have performance limitations you wouldn't get from a desktop..
Here are two great options for high-performance, affordable desktop computers.
Acer Aspire TC – Cost-effective, High Performance
If you're buying your family one computer, you can't go wrong here. PC Magazine calls the Acer Aspire TC a top pick for "speedy performance and solid feature set at a reasonable value." Fully featured with an attractive design, the Aspire is available in a range of processor, RAM, and storage options to meet your needs and budget.
Apple iMac 27-inch – Stylish, Powerful, and Complete
If you're looking for an all-in-one desktop computer package that includes CPU, screen, keyboard, and mouse you can't do any better than the Apple iMac. This unique design features all components housed inside a 27-inch display with Apple's signature design. Its built-in webcam is a handy device for those frequenting video meetings or virtual classrooms.
Now, Get Started
Choosing the right home tech for your family can seem like an overwhelming experience, but your best first step is to use the suggestions above as a starting point. Get online, compare products, read expert reviews, and seek out customer feedback. Make a smart choice and enjoy everything great tech has to offer.

Last, but not least – make sure you're shopping safe and sound when online. We've got some tips for that too. For some tips for shopping safely online please visit our article on Online Security – How to Shop Safely.