5 Holiday Online Shopping Safety Tips
Published
November 23, 2021
5 Safe Shopping Tips for the Holiday Season
Gentle, white snowflakes glide to the ground. The sweet smell of peppermint cocoa fills the air. You can feel the electricity and magic at every turn, as holiday cheer rings loud and clear. If you're one of the 99% of consumers planning on, at least partially, shopping online this year, we can help protect your peace of mind from scammers with our top 5 safe shopping tips. We've got your back so the only thing you need to worry about this time of year is decking the halls.



1. Updates Are Your Friend
One of the best (and worst) things about the digital age is having your life at your fingertips. You can find and buy the perfect gift in just a few clicks or taps - but as Uncle Ben once told Spiderman, "With great power comes great responsibility." As convenient as it is to have your financial information saved, it's even more important to keep it safe. Making sure antivirus, antispyware, and firewalls are on, running, and updated often on all devices ensures files and emails can be proactively scanned for malicious activity. By continuing to update your software, browser, apps, and phone every time updates and patches are available, you can keep your devices secure. Hard work pays off.
2. Use a Secure Network: VPN
With the transition to hybrid and remote work environments over the last few years, many companies and consumers are relying on virtual private networks (VPNs) to keep their networks, browsers, and apps secure. A VPN can be used from anywhere, help keep a stable connection, and help boost your internet speed, all while keeping your IP address safe. They encrypt your online activity and personal data to provide that additional layer of security so you can browse comfortably.
3. Shop Where You Know
If you've sent another unknown number to voicemail that's giving you 'one last courtesy call concerning your car's extended warranty' or warning you about the 'warrant issued for your arrest' - you are not alone. Phishing attempts with messages that could worry consumers enough to share personal information are becoming harder to decipher and avoid. The Better Business Bureau (BBB) regularly warns against the latest and greatest cons including the new "QR Code Scam" and Google Voice Scam.

If you stay alert, you can stay ahead of common hacks and protect your information. Be careful what you share with your digital footprint. Scam artists can use social media posts to break into your accounts or steal your identity. With a quick settings shift, you can limit the visibility on your posts and restrict what you're letting the public see. When browsing online, be sure to stick to the names you trust, verify the website and look for "https" in the address bar before entering your personal or financial data. Think carefully before clicking on pop up messages or QR codes from people or companies you don't know. You can also check a business's Privacy Policy and opt-out options. If you're not sure if that business is safe, read Yelp or Google reviews and company ratings by the BBB. Above all, trust your gut. If something seems off, it very well could be.
4. Use a Safe Password
While the average consumer has close to 100 passwords, 53% of people admit they reuse the same password for multiple accounts. Using the same login information for more than one site increases the chances of being scammed. Best practices call for longer, more unique phrase abbreviations instead of an easy-to-guess go-to word. It's also recommended to add two factor authentication (2FA) whenever possible. Password Managers can help keep it all in one place, while also allowing password encryption. As simple as you want it to be, yet as safe as you need it to be. Talk about a win-win.
5. Stay On Top of Your Credit
If you think someone may have hacked your information, it's essential to monitor your credit. Every year, you are eligible to have a free, full credit report run for Experian, Transunion, and Equifax. Requesting the report is easy and can be run through the Annual Credit Report site, by calling (877) 322-8228, or by filling out the request form.

After receiving your report, it's essential to review the score and activity in detail. Flag anything that is not legitimate. Be sure to freeze your credit, so no additional information or authorization can be given without your express permission. Most freeze alerts last 90 days and can be renewed as needed. In addition, free monitoring services like Credit Karma offer partial reporting and alerts on a more frequent basis to help you stay a step ahead of scammers.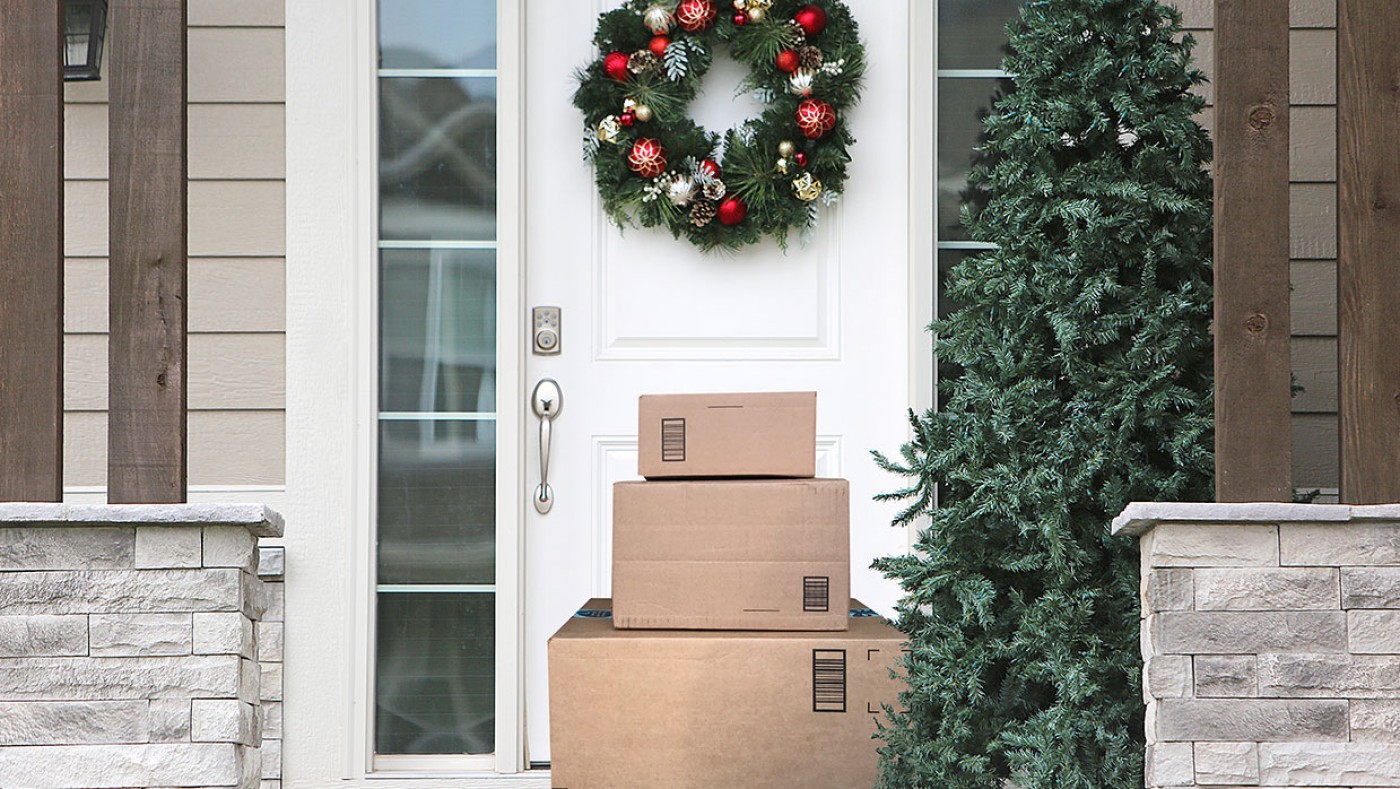 Wrap Up:
With the hustle and bustle of the holiday season, it may seem like scams are unavoidable, but with a little extra help from your friendly, neighborhood cable and internet company (that's us), you can stay ahead of phishing attempts. In addition to the steps above, we can help with content filters, Block and Allow Sites, AdBlock, and historical network insights through HomeFi. Check out our support center or get in touch to learn more about how we will keep you safe long after the eggnog and cookies are gone.