What Are Smart Home Security Systems?
What Are Smart Home Security Systems?
A smart home security system is comprised of several different security elements that run on your home internet. This means security cameras, sensors, and alarms can be accessed and monitored from a mobile device or system control panel. In addition, some smart home security systems offer 24/7 monitoring by trained professionals who are ready in the case of a fire, home invasion or other emergency, and help can be sent at a moment's notice.

A smart home security system is not just for security, it can also come in handy for the little things, making your day-to-day life a little smoother. Unlock a door for your child or loved one who may not carry a key, and give personal keypad codes so you know who's coming in and out. If you need a dog sitter or caregiver to have temporary access, set a specific code for the front door keypad that can be disabled as soon as they leave. Put your lights on a timer to save electricity or lock the ever-forgotten side door on your way out of the house!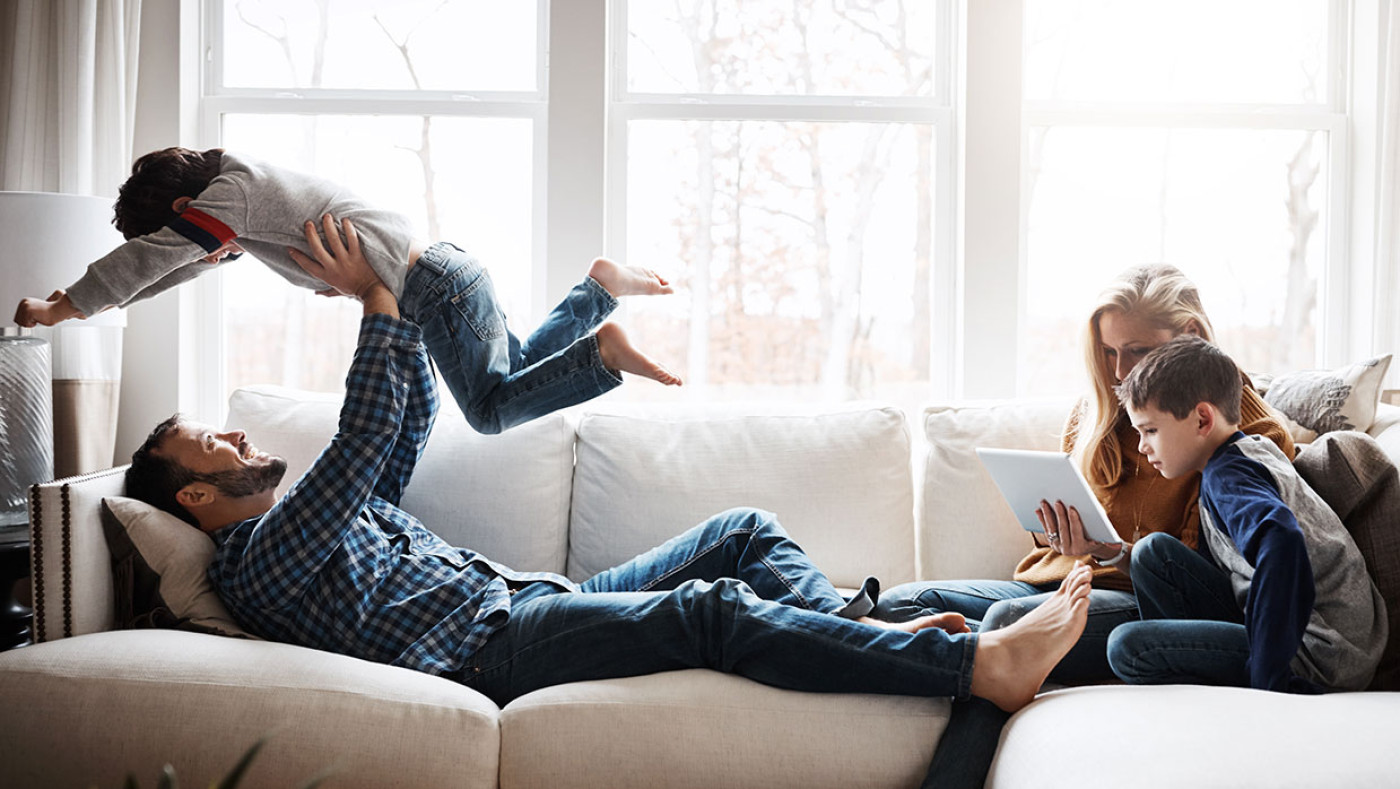 Protect Your Home
Blue Ridge partners with alarm.com to offer various devices that provide maximum security to your home and those you love inside. Below is a list of a few of our available security products.
• Touchscreen Alarm
With cellular backup and a patented, virtually un-smashable design, the touchscreen alarm panel is a necessary component of your smart home security system. Set the thermostat, turn the lights on and off, open and close doors, and most importantly, arm or disarm your sensors and cameras. Bluetooth disarming means no more racing to disarm the panel; instead, disarm it immediately from your mobile device.
• Outdoor/Indoor Cameras
Security cameras are valuable theft deterrents known to reduce crime rates and provide evidence in case of a break-in. Smart security cameras are an excellent tool for home protection and can help you monitor indoor and outdoor activity. Monitor all your cameras from your mobile device and get notified of any unusual activity. At the end of the day check your app for a run-through of notable, auto-saved clips for that specific day.
• Doorbell Camera
The doorbell camera keeps an eye on the main entrance to your home. You'll have a clear view of package deliveries or visitors and can easily communicate with them through the app.
• Window/Door Sensors
Windows and door sensors monitor activity in and around your house. Receive notifications to your mobile device when a door or window is opened or closed. Alarm and disarm specific sensors, providing an extra level of security to your home.
• Smoke & Carbon Dioxide Detectors
Keep your peace of mind while on vacation or away from home with smart smoke and carbon monoxide detectors. If anything is amiss, you will be notified immediately. If you aren't home or miss a notification, emergency responders will be sent to your house to ensure everything is O.K.
Smart Home Security runs on Blue Ridge
Your home deserves to be as secure as your internet connection and more intelligent than any threats. At Blue Ridge, we know what it means to protect what you love. Our reliable internet service is the backbone the security system depends on, and the two work in tandem to keep you and your family up to speed and secure. Learn more about Blue Ridge Smart Home Security options on our website, or call us today to schedule an installation.