The Top 6 Free Live Video and Chat Streaming Apps
Published
January 18, 2022
The Top Six Live Video Streaming Apps
In the age of social distancing, meeting face-to-face has become a rarity in the physical world, but not the virtual one. Seeing a friendly face and hearing a familiar voice, even through video, can brighten your day in ways that phone calls and text messages only dream of.

Whether you're looking for a convenient way to share a live video stream of your child's birthday, a virtual boardroom to remotely hammer out a multimillion-dollar deal, or a private online room to have a chat and a drink with a friend, there are plenty of great options.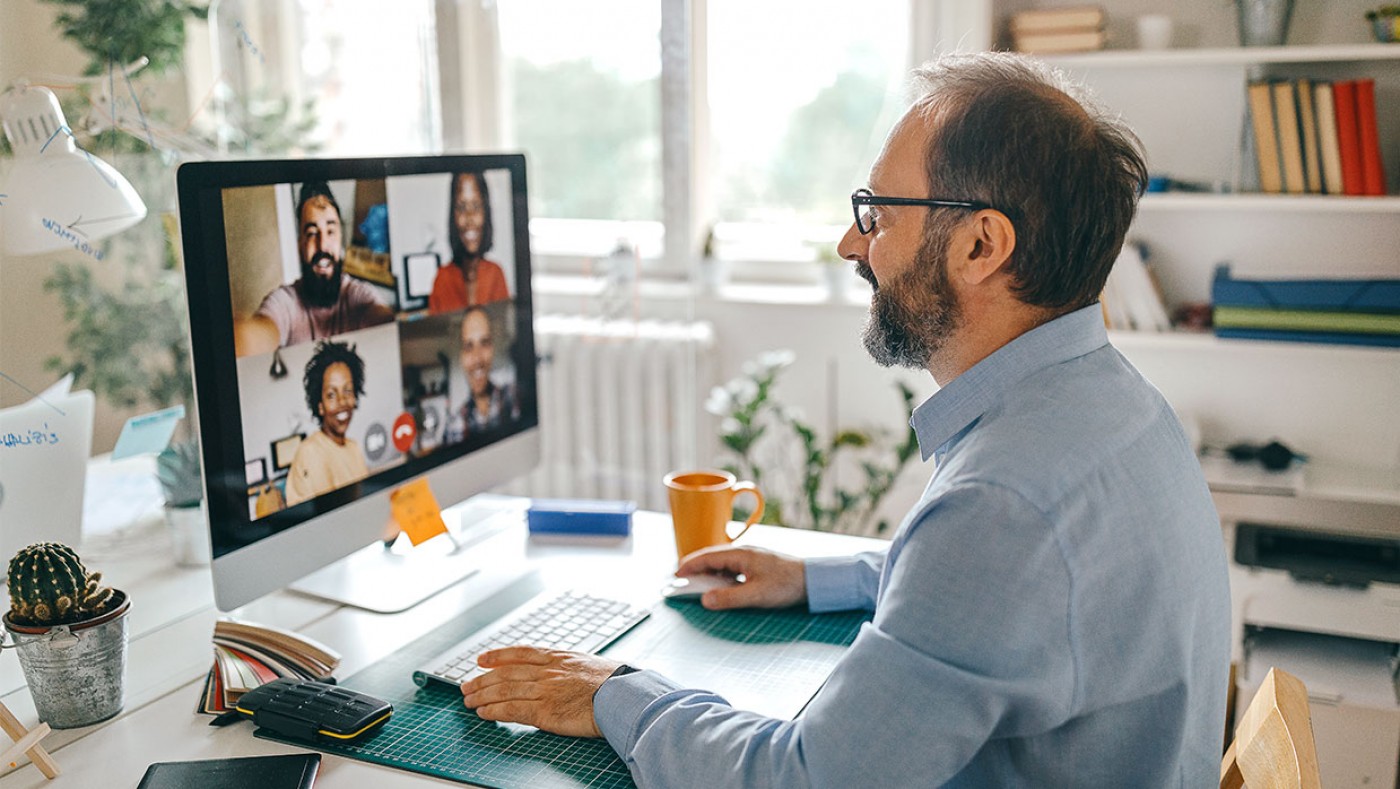 Video Streaming Apps for Chatting at Home
Zoom
Although the Zoom video chat service has been around for years, it found its moment to shine during the early days of the 2020 quarantine as millions of people were suddenly stuck at home. It's easy to use on computers and phones, comes packed with features, and offers solid videoconferencing quality. Even on its free tier, anyone can enjoy unlimited one-on-one talk or host live video chats with as many as 100 participants for as long as 40 minutes. Longer sessions with multiple participants will require one of Zoom's subscription plans.
Skype
Once the de facto videoconferencing solution for businesses worldwide, Microsoft's Skype now faces increased competition from a wave of upstarts like Zoom and even its own Microsoft Teams. Still, Skype's longstanding reputation as a dependable video chat service means that many people are familiar with it and may already be actively using it, so connecting with people may be simpler than lesser known options. Plus, Skype includes the ability to make voice calls or send text messages from anywhere in the world through its app.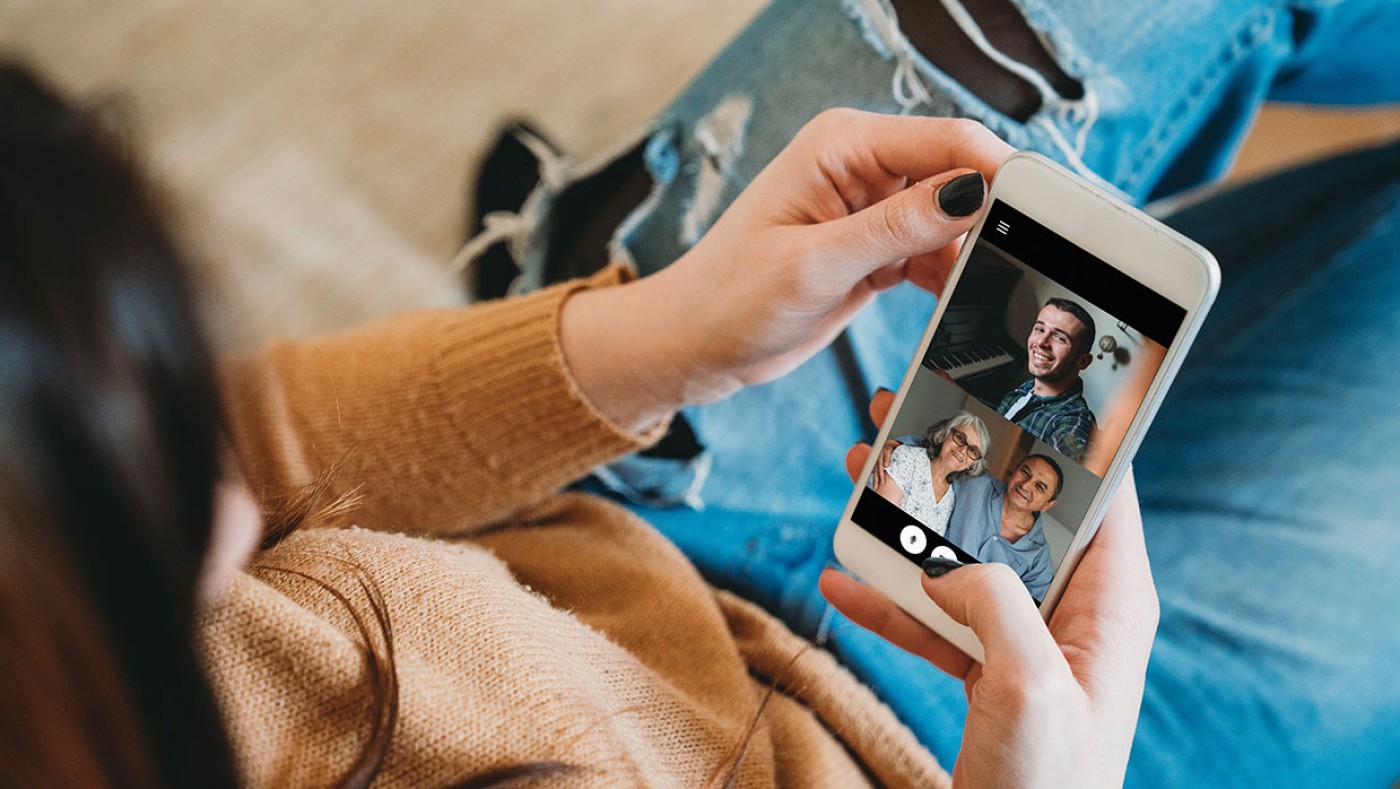 Video Streaming Apps for On-the-Go
Facebook Live
For many people, Facebook Live may be the simplest live video streaming option available. There's a pretty good chance you already have the Facebook app installed on your mobile device, and with a few taps, you can begin streaming live video of any event through your Facebook account. You can broadcast for free to your page, group, profile, or event on one of the world's most popular platforms in seconds.
Looking for a more polished presentation? You can also stream through Facebook's Live Producer using a more elaborate setup at home, but this approach works best with pro grade equipment and a little more technical know-how.
Instagram Live
Owned by Facebook, Instagram Live offers a similarly easy path to live streaming on the go using features in the Instagram app. Just open the app, tap the icon as if you were going to add a photo to your story, but instead select the Live option at the bottom of the screen, and then tap the Broadcast button to begin streaming. You'll be able to see when people start watching your stream and any comments they post.
One significant difference between the two streaming platforms is that Instagram Live doesn't automatically archive to your Story or profile like Facebook Live. Be aware that Instagram Live will only save your broadcast for a maximum of 24 hours, and that's only if you manually select the option. If you've just put on a great show and you want to keep it for longer, you'll have the option to download it immediately after you stop streaming, but you only get one chance to save it. A saved broadcast can be uploaded for permanent archiving anywhere you like.
YouTube Live
Who doesn't love YouTube? Well, possibly YouTubers with fewer than 1,000 subscribers, because if they want to broadcast live from their mobile devices… they can't. Content creators with any number of subscribers (including zero) are welcome to upload or stream from their PCs as much as they like, but live mobile streaming is a bit more selective.
To host a live stream with the YouTube mobile app, you'll need at least 1,000 subscribers on your verified channel, 90 days without live streaming restrictions, and an iOS 8+ device. Sorry, Android users and YouTube newbies, no mobile streaming love for you until you build a solid audience.
Twitter
One of the early standouts of the social media explosion, Twitter continues to evolve to keep pace with the rest of the pack. Twitter's short text blasts still seem to be its main attraction, but they've practically hidden a very capable live video streaming feature in their mobile app.
To begin streaming on Twitter, tap the compose tweet icon, and then tap the add photo icon. Just below the circle you tap to snap a picture, you'll see options for Video, Capture, and Live. Swipe left to select Live. Before your live stream begins, you can type a few words to describe your stream, add a location, invite friends, and accept or deny guests in your feed. When you're all set, just tap Go LIVE and do your thing. You'll see when people start watching your stream, any comments they may offer, and some quick viewership stats when you're done.
Stay Connected
No matter how you choose to stay connected with the important people in your life, we make it easier and better with high-speed internet. Stay safe and stay in touch.