Stockings for Soldiers – 2022 Wrap Up
Published
December 19, 2022
Our 2022 Results are In
This year's Stockings For Soldiers broke records! Keystone Military Families reports that they shipped 11,180 holiday-filled stockings around the world just in time for Christmas. Our Blue Ridge annual fundraising and marketing awareness campaign contributed to:
Raising over $41,000 in monetary donations

to support the costs of purchasing, shipping, and distributing the gift-filled stockings.

Providing over 22,000 personalized messages

to show support for our military personnel.

Distributing over 4,000 handmade ornaments and beautifully sewn stockings

.

Collecting 6,000 pounds of stocking stuffers

as well as 250 stuffed animals.

Receiving more than 200 volunteer hours

from several of our partners to work at KMF's Shoemakersville facility.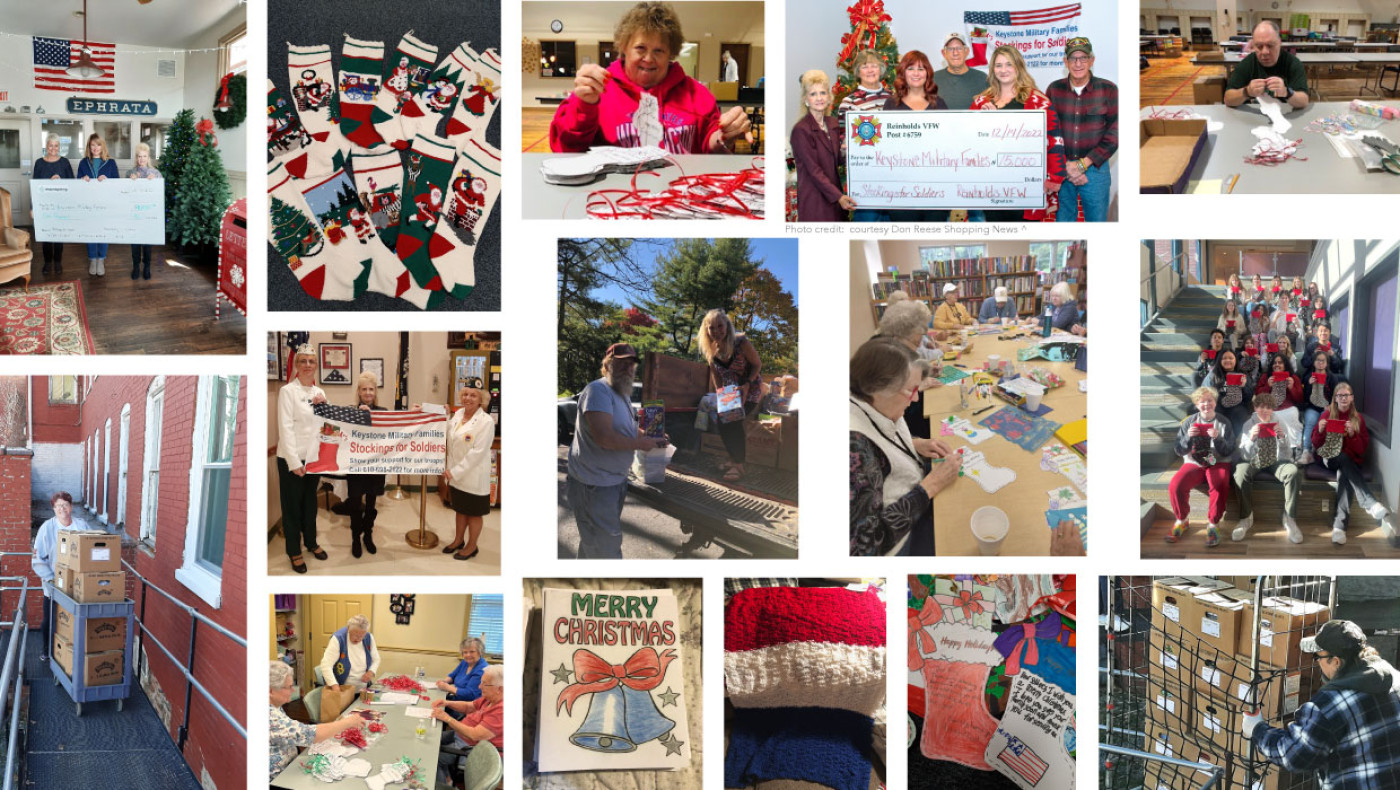 The KMF Stockings For Soldiers mission
Stockings for Soldiers is a Keystone Military Families annual campaign with a goal to ship 8,000-10,000 holiday stockings filled with food, hygiene products, holiday decorations, Christmas cards, and other requested items. Each dollar raised for Stockings For Soldiers helps provide the stockings and stuffers, as well as defray the cost of shipping these heartfelt care packages to our deserving soldiers stationed around the world who won't be home for Christmas.
Blue Ridge Appreciates the Community Support
We want to thank all of the individuals, churches, civic organizations, schools, businesses, and volunteers who generously supported this year's Stockings For Soldiers. Your generous contributions boost our soldiers' spirits, show your support and appreciation, and remind them we are all thinking of them this Christmas season.

For Questions or More Information
To find out more about Stockings for Soldiers and Keystone Military Families, please visit keystonemilitaryfamilies.com
For more information on our Blue Ridge acting as a collection partner or how you can get involved, please contact:

Cindy Mellinger
Blue Ridge Marketing and Community Relations Coordinator
Stockings For Soldiers Central PA Project Coordinator
cmellinger@brctv.com
717.733.6006 ext. 2551
MERRY CHRISTMAS TO ALL