Starting Online Gaming? – Top Things Gamers Should Consider
Published
November 10, 2020
Starting Online Gaming? – Here's What You Need to Know
Thinking about making the move into online gaming? You'll be in good company. Nearly half of American adults are already playing.
You might be an adrenaline junky drawn to run-and-shoot action games like Fortnite and Call of Duty. Or maybe an immersive adventure like Red Dead Redemption 2 would be enticing to you. Or, maybe something else – there are literally thousands of single player and multiplayer games so there's a good chance you'll find something that works for you.
The entertainment benefits are obvious, but you may also like to hear that online gaming is known to boost cognitive skills and creative thinking – it's proven to augment hand-eye coordination. Have fun and build your brain? Yes please!
Regardless of what game you choose, your gaming computer is the obvious first step, followed by high-speed internet, and of course a comfy place to set yourself up for game time.
A Case for Choosing a Gaming Laptop vs Desktop
There's a good reason to choose a laptop over a desktop: simplicity! A laptop is an all-in-one solution that can get you online and gaming with as few decisions possible. That's one major advantage over a desktop computer or even a gaming console where you'll have to decide on monitors or TVs, keyboards, controllers and other peripherals (though we'd still recommend a good gaming mouse). You have enough complicated decisions to make in life – our goal is to get you gaming.
Remember , laptops have a portability factor – you can take your gaming from room-to-room as necessary without missing a beat or interrupting the action, unless what you're playing relies on a hardwired connection to perform your best.
Your choice of laptop is not to be taken lightly, because you're going to need some powerful tech. That's a fact. With a little research and advice about what to look for and what to avoid, you can safely steer past the pitfalls and avoid spending way more than you expected. Let's look a little deeper.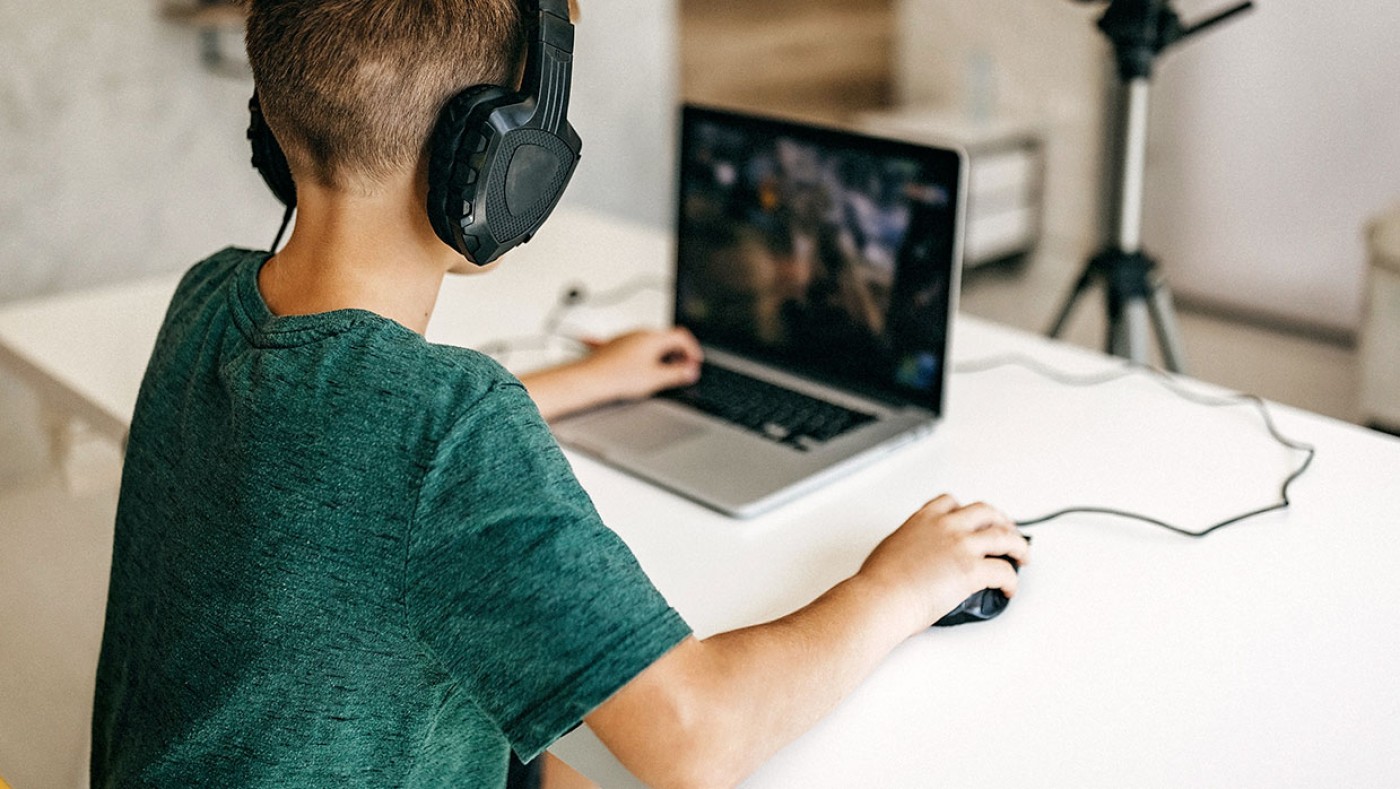 Features and Specifications You Should Consider
Thinking about going shopping online? Here are some key considerations you should keep in mind:
Graphics Card

: You'll want to put this feature above all others, because it's the one place that will either save or spend most of your money. Right now, the GPU of choice is the Nvidia GeForce GTX or RTX models. You can start out with GTX 1650 or 1660. Keep in mind, in most cases it won't be possible to upgrade your graphics card, so weigh whether you want to spend more now or buy a new laptop later.

Processor

: In some other cases the central processing unit (CPU) is king, but it's a secondary priority for a gaming-minded laptop. Most popular games you'll play work off the GPU, as discussed above. You can't lose with AMD or Intel processors, according to

review website Tom's Hardware

.

Screen resolution

: This will be a trade-off – hi-res vs speed. At the moment, your best bet is running 1920p x 1080p,

gaming experts say

, because higher resolutions will require more expensive GPU firepower. 4K PC gaming is gorgeous, but definitely creates additional cost.

Keyboard

: Read the online reviews – or touch it in person – you'll want to know if the keys feel too mushy or too stiff. You may not think it bothers you now, but it'll drive you bonkers during a multi-hour gaming session.

RAM

: The baseline recommendation is you aim for 16GB of memory. It's possible your laptop may feature only 8GB, so plan to upgrade at some point. Upgrading RAM is among the easiest add-ons for a typical laptop.

Storage

: Hard drives are also upgradable, but the 1TB your laptop will likely arrive with should suffice for now. Many laptops also now feature a flash based SSD, which is helpful in speeding up activities like boot time.

Battery life

: This shouldn't be a major focus of your decision. You may get 5-8 hours on a single charge, but the power-hungry features of your laptop will perform better on a power cord.





Remember: the lower your budget, the more you'll be sacrificing premium features, such as high processing power, a jaw-dropping display, fingerprint reader, touchscreen capabilities, and other nice-to-have features.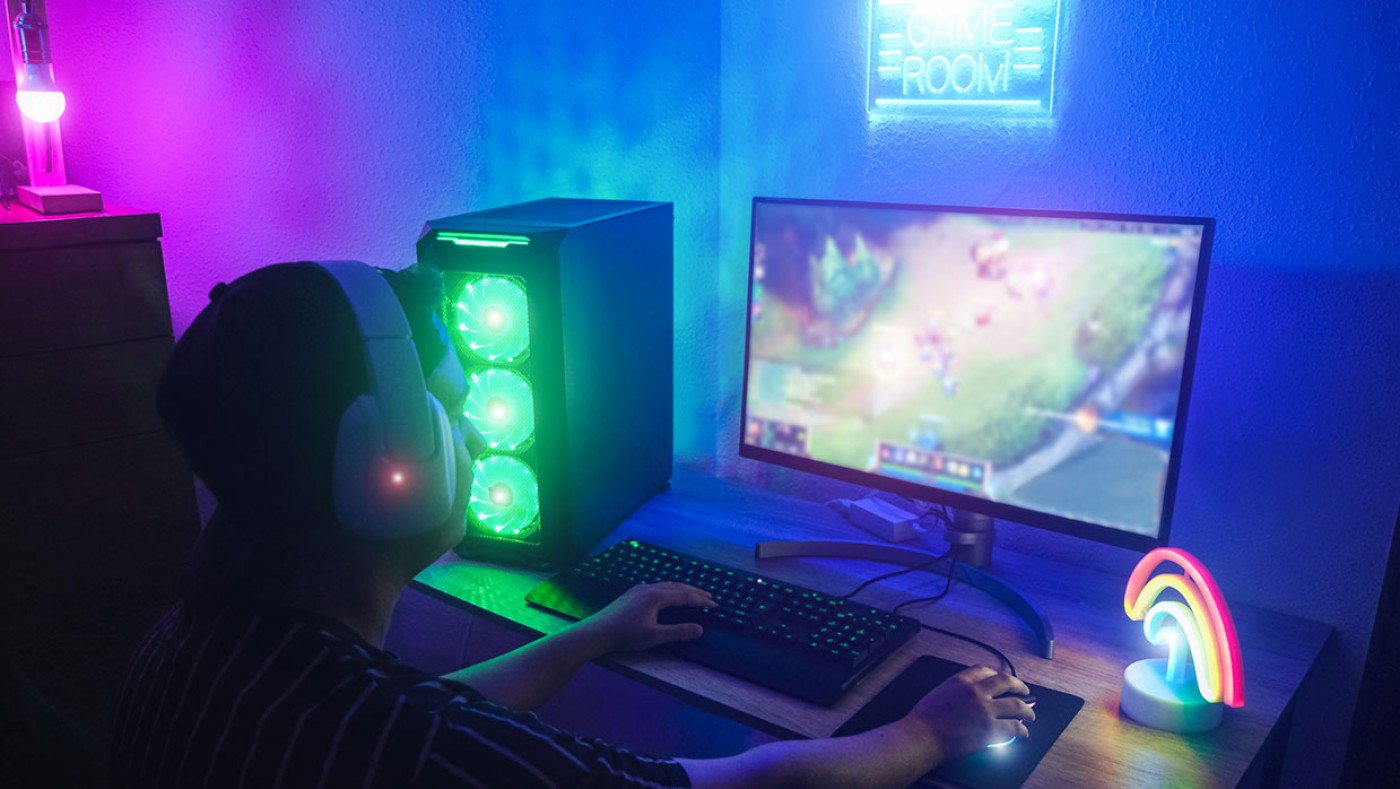 Conclusion
Online gaming is not only popular, but it can be an immersive hobby that adds a new dimension to how you spend your free time. A laptop designed for gaming is a great way to get started. What's more… if you know the right features to look for, you'll find yourself starting out at a budget-friendly price point.
Once you've decided on a gaming laptop, don't forget to make sure your high-speed internet isn't going to let you down. We've definitely got you covered on that front.