Navigating Our New Website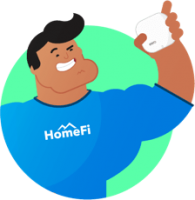 New year, new look.
We're incredibly excited for you to experience something we've been hard at work putting together throughout all of 2019 — our new website! This destination is a huge part of our multi-year transformation focused on elevating your Blue Ridge experience. The mission of these efforts is simple — make sure we're doing everything we can to provide the best products and best customer service possible. Outside of our redesigned brand and the fundamental user experience being vastly different (and better), there are a few additions and key differences we want to walk you through to help with the transition.
Some Key Areas Made a Move
Frequently visited destinations "On Demand," "Channel Lineup" and "What's on TV" have moved from their previous spots. What's on TV and Channel Lineup can be easily accessed through the global footer within the site or by navigating through our TV section and getting to the page via the secondary navigation. On Demand can be accessed through the TV page within the secondary navigation.
Introducing Our Blog
If you're reading this, you're already here!
As we continue to focus on amplifying who we are as a service provider, it became clear there's a lot we want to share with you from all the pockets of expertise throughout Blue Ridge. So, we created our blog to be a place where you can come to learn about lots of stuff, like our products and community initiatives — all the way up to "big picture" topics like what we see the future holding for our ever-changing industry. Basically, if we have stories we think are worth sharing, this is the place to visit.
The Support Center
Our new support center is about us helping you help yourself. 2019 saw us ramp up our customer service support through chat, and 2020 is the launch of our support center. It's chock full of articles for all our products, and you'll be able to easily find answers to any questions you may have or troubleshooting you need to do. If your answer isn't there, our team is ready on the other side of a chat or phone call to support you as well and will get to work creating articles that fill any gaps we haven't already thought of.
My Blue Ridge
2019 saw us make some significant moves forward in how we provide self-serve account management and enable you to engage with us on our website and mobile app. Some key things My Blue Ridge allows you to do are:
View and pay your bill
Upgrade your internet speed

Sign up for paperless billing

Enroll in AutoPay
Manage text alerts
Find Blue Ridge Retail Centers
Manage phone features & voicemail (web only right now)
Manage service appointments (web only right now)
Throughout the year, we'll continue adding helpful features and capabilities to My Blue Ridge so you can always manage your services quickly and intuitively.
Head to My Blue Ridge here on the site or download the app on the App Store or Google Play!
We hope you find our new website more useful and informative. Over the coming year we will continue to introduce new features and functionality to provide the best experience possible. Welcome to 2020, and welcome to the new brctv.com!