Everything You Need to Know About the Future of Streaming
Published
November 22, 2022
Everything You Need to Know About the Future of Streaming
There's a great, big universe out there – a universe of content untethered by the cord. A place for explorers, like you. In a world full of options to watch what you what, when you want, and how you want, you no longer must sink into the sofa at 8 pm ET to catch your favorite show. You can say goodbye to finding out about the big twist you missed from a coworker and the bulky (at best) setup that just gets in the way. While cord-cutting is the here and now, it's only natural to wonder what comes next. We get it. That's why our team put together our top predictions for the future of streaming and video content delivery – and what it means for you.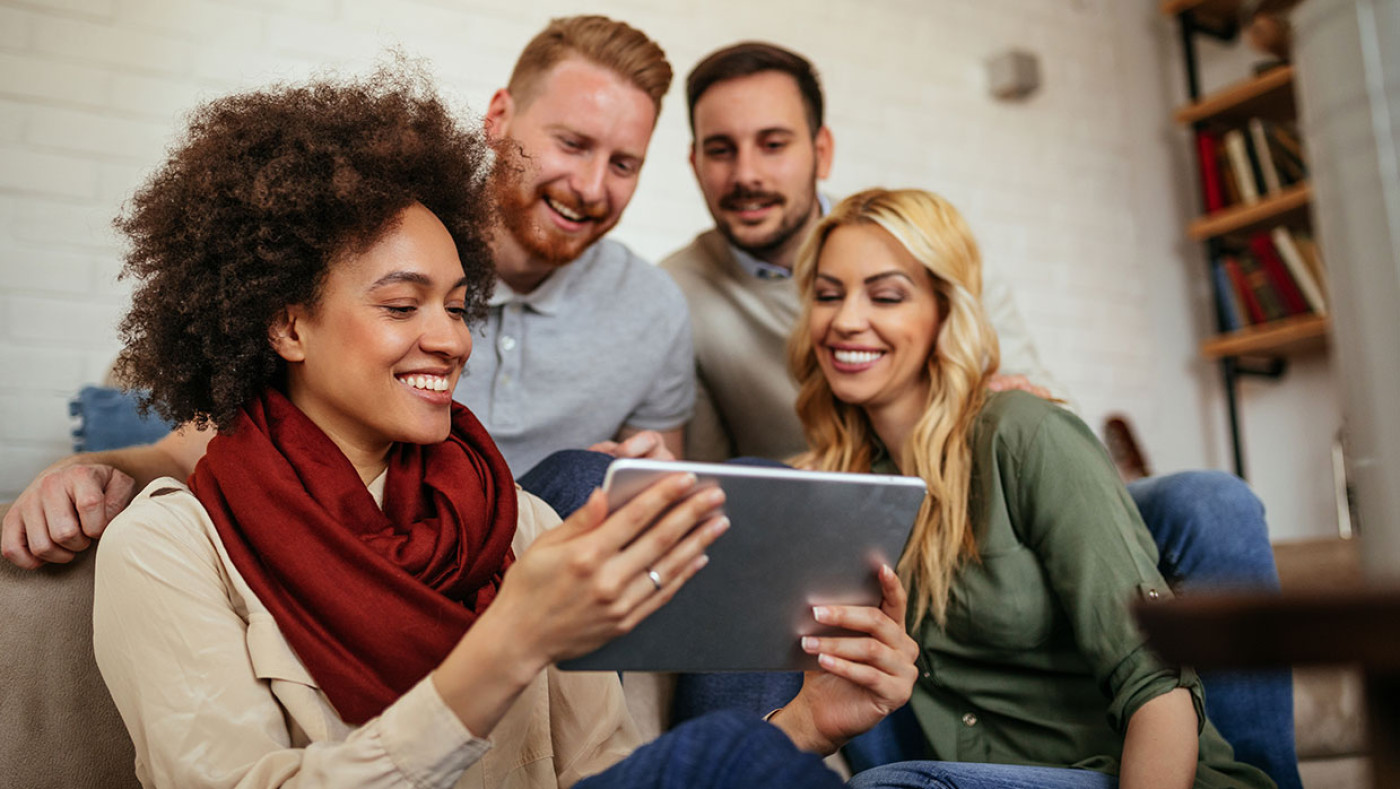 Streaming is Here to Stay
78% of consumers in the U.S. are using at least one subscription streaming service. That's more than a 25% increase in the last six years alone. Streaming has officially changed the way we consume content, and we predict, it's just getting started. With the freedom of streaming services, the power of choice (or at least the appearance of it) lets you buy what you want to watch and leaves the stuff behind you don't need.
Unbundling, Bundling, and Platform Partnerships
With the influx of streaming options from Netflix to Hulu, Disney+ to HBO Max, and over the top live TV providers like YouTube TV (along with everything in between), it's no secret that there's pressure for traditional TV providers to stay competitive. We believe patterns we've started to see of "subscription cycling," or starting a "free trial" or one month membership before a new show or season comes out, and then canceling shortly after, are indicative of maybe having too many options.
One of the top ways streaming and video content delivery services are expected to shift is to move towards bundling and platform partnerships – and it's already started. The Disney bundle is perhaps one of the first on the market and combines Disney+, Hulu, and live sports with ESPN+. We predict other subscription services like Paramount+, HBO Max, and Peacock will study their audience demographic, see who's using the platform and why, and bundle services or form platform partnerships to help meet the needs of the market. This would effectively limit the need for cable and give you perhaps the Goldilocks option that's best for you.
Local Content Matters
Recently, you've had to learn how to stay connected to the people you love, while not always being the closest physically. As human beings, we crave a deep sense of connection over shared interests and community. In the last few years, this has only increased. We expect companies to look towards incorporating local programming with subscription service packages, so you can celebrate the home team's win or local eateries, like you're used to.
Fewer Commercials
One of our top predictions in the future is how commercials fit in – or don't. Streaming services have a business model that focuses on a tiered-subscription, rather than ad revenue. Instead of three-minutes (or more) of commercials during a short sitcom, you may see a shift to smart advertising or banner ads, just like you'd see surfing on the web. That means more time watching your favorites without pesky interruptions.
More Interactivity
Meta (formerly Facebook), Google, and Microsoft all have virtual reality (VR) technologies. Google, for example, has a brand of smart glasses, Google Glass, that will display information in a smartphone-like, hands-free format. We predict a future with more VR options. In fact, traditional TV manufacturers are starting to get to work. In addition, TV will likely shift towards smart TVs that will allow users to stream videos and music, browse the internet, and view photos.
How Blue Ridge Fits In:
We believe in meeting you where you already are and with what you already expect. We've heard that you want a centralized experience for everything you watch driven by your internet connection. Our next generation, Blue Ridge Stream, answers the call. With Blue Ridge Stream, we offer the perfect convergence of live Internet Protocol Television (IPTV), streaming apps, and voice powered control. And we set ourselves apart by providing exclusive local content you love. It's all a part of our live TV package and fast, reliable home internet service that powers this experience. As your needs change, so will ours. We'll grow and adapt to what you need from us. We have a pulse on the future because we have a pulse on you.

Want to learn more or dive into the future now, our team is standing by.