Boosting spirits through Stockings For Soldiers
Published
September 13, 2023
Our 14th Year of Participation
It is with great anticipation that we find ourselves once again approaching the holiday season. At Blue Ridge, we take immense pride in our participation in the Keystone Military Families Stockings For Soldiers initiative, a noble endeavor aimed at extending vital support to those who valiantly serve our nation, both abroad and on the home front. This heartfelt initiative ensures that our troops, during a time when we cherish togetherness, do not feel forgotten during the Christmas and Holiday season.
KMF annually ships between 8,000 to 10,000 holiday stockings filled with donations of food, hygiene products, and other items to our military personnel unable to return home for the holiday. It's a simple gesture, but it helps boost their spirits, demonstrates our caring support, and shows how much we appreciate them and the service they provide.
A Successful Stockings For Soldiers Begins with You
With requests increasing every year, KMF is looking to streamline their packaging and shipping operations to as many troops as possible. All funds collected this year will help defray the cost of shipping the packages as well as adding some extra purchased items to the stockings.
For your safety and convenience, please consider our secure online donation option:
Select a monetary amount to donate

Choose the payment option of either PayPal or Debit/Credit Card
We are accepting online donations through November 30, 2023.
We do recognize that many people enjoyed donating actual items for this initiative. If you still wish to take this approach, KMF has set up an Amazon KMF Wish List for purchasing of items that will be sent directly to their facility. This makes it easier and faster for KMF to get their "elves" packing the stockings for our military men and women.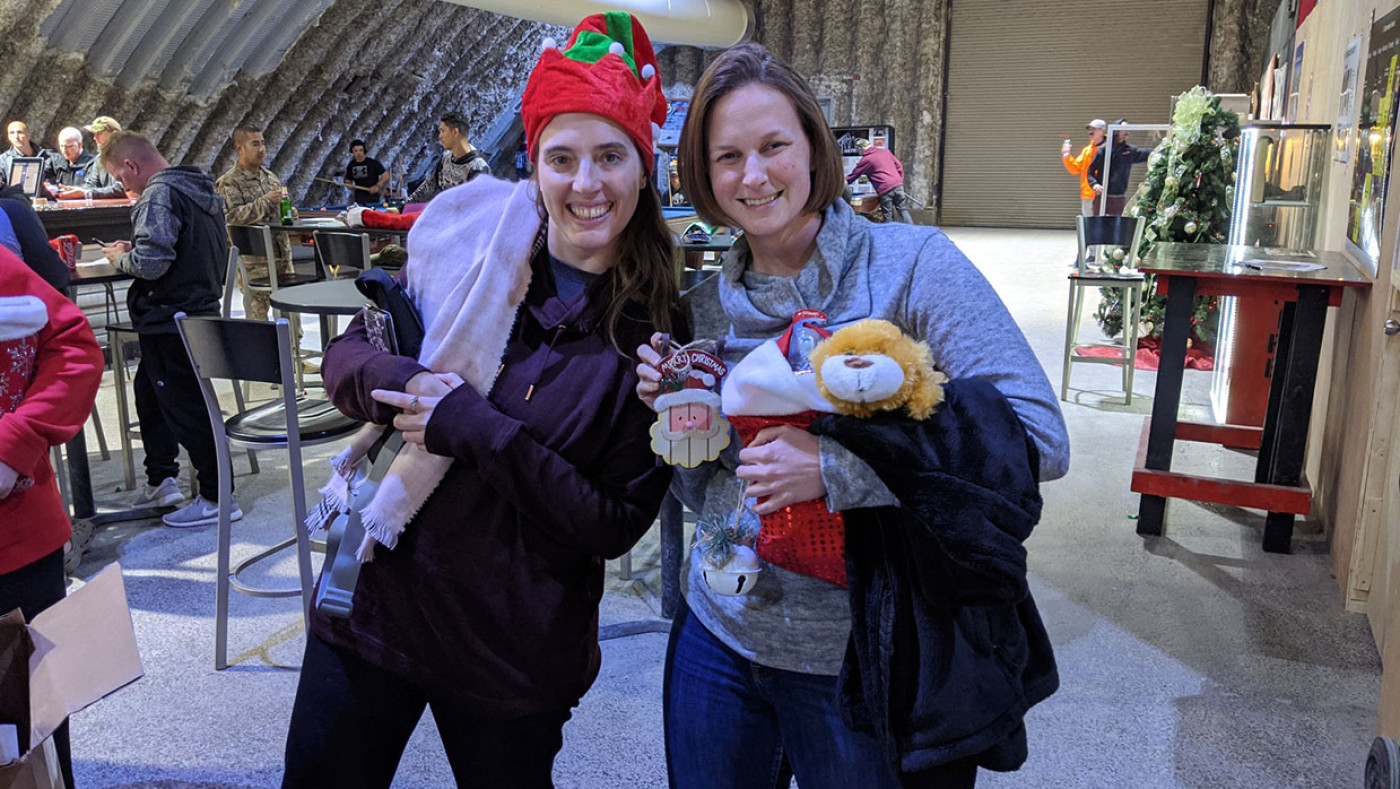 Help Make Their Christmas Special
We sincerely hope that these adjustments to our procedures do not diminish your enthusiasm to support our troops. Our community has consistently exhibited tremendous generosity in contributing to this noble cause, and we are confident that this year will be no different.
If you believe in the mission of KMF's Stockings For Soldiers initiative, please share this information with your family, friends, neighbors, and others within your community so that they can help spread some joy to our military personnel this Christmas and Holiday season.
For Questions or More Information
For more information on Stockings for Soldiers and Keystone Military Families, please visit keystonemilitaryfamilies.com.
For more information on how you may become involved, please contact
Cindy Mellinger
Blue Ridge Marketing and Community Relations Coordinator
Stockings For Soldiers Central PA Project Coordinator
cmellinger@brctv.com
717.733.6006 ext. 2551
Thank You in Advance for your Support