7 Resources to Keep Your Kids' Minds Sharp During the Summer
The Top 7 Types of Online Resources to Keep Your Kids' Minds Sharp During the Summer
The days of catching fireflies and listening to cicadas are here. But with long, sunny days, weeks at summer camp or the beach, and staying up late to roast marshmallows by the fire, also comes the dreaded 'Brain Drain' aka Summer Learning Loss. It seems like your kids just got out of school, and you already have to worry about what's next. We get it - it's exhausting. Especially if you have multiple kids with various interests. That's why we put together a list of the most engaging online resources to keep your kids' minds moving during the summer – so you don't have to.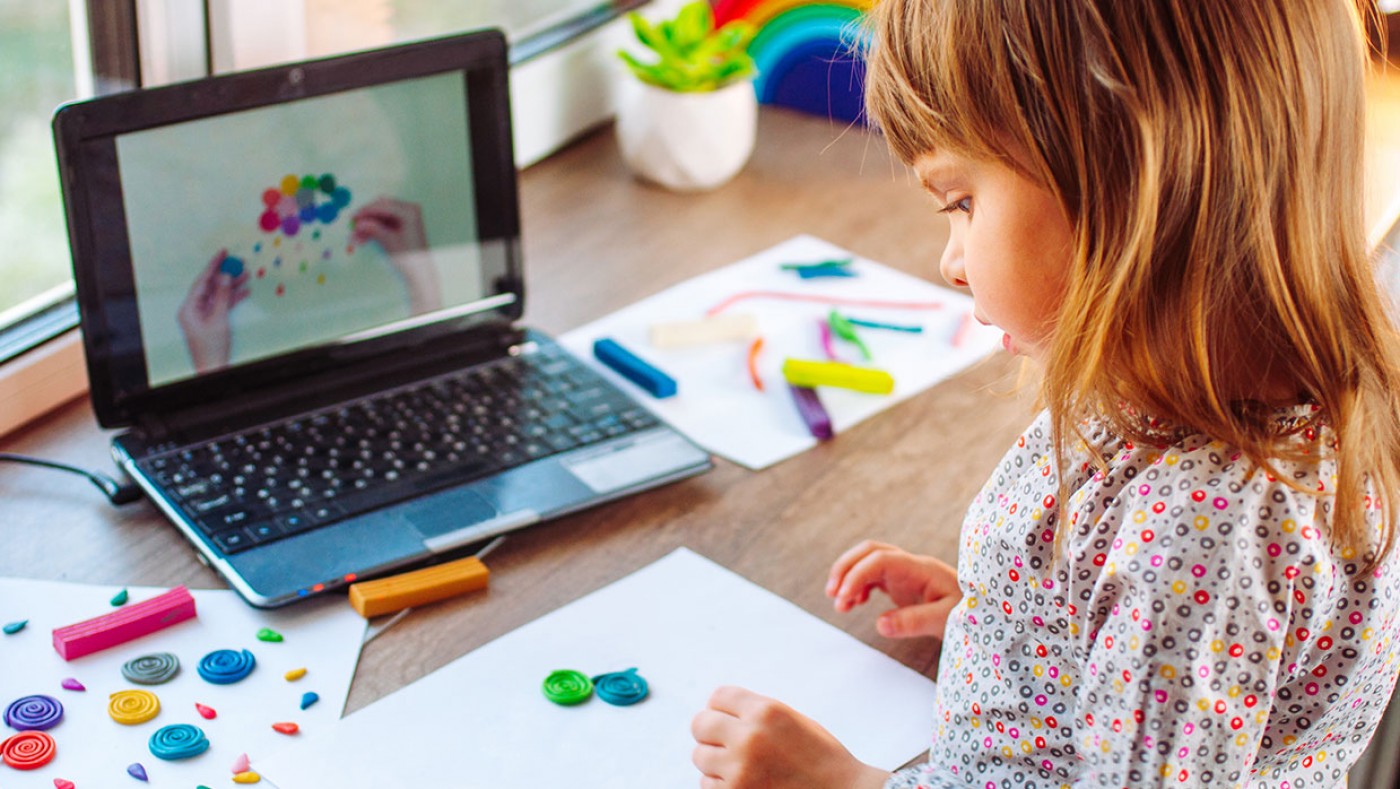 1. Science:
If your kids love that science is ever-changing, growing, and expanding, their brain can, too, with The Franklin Institute's Franklin @ Home program, which is available when you are!
If the Perseverance rover landing on Mars sent a buzz through your house, then you should check out NASA's Kids' Club or the National Air and Space Museum, where your explorer can roam around for hours with lots of activities that they can do right from home. As Buzz Lightyear would say, "To infinity…and beyond."
2. Art History:
We'll let you in on a little secret - you can see Leonardo da Vinci's Mona Lisa without ever leaving your living room. It's true. The Louvre offers online tours and even has special activities for your little learner.

Have more of a history buff on your hands? Colonial Williamsburg also offers virtual tours, of both their Art Museum, and some of their historic buildings. The best part? There's a scavenger hunt where your kids can play and learn.
3. Cooking:
In stressful times, food can bring everyone together. It seems like now more than ever - kids are picking up on the anxieties of everyday life and jumping into the kitchen to help. Luckily, Pastry Chef, Christina Tosi, has plenty of recipes for the whole family to spend quality culinary time together.
4. Animals:
Living with Dr. Doolittle? If your child prefers animals to people, adds a new pet to every birthday wish list, and has been missing the zoo, then this Summer is about to get a whole lot richer. You can join an incredible watch and learn experience from all over the World through 24/7 livestreams, for free. In a few simple clicks, you can venture over to the Tembe Elephant Park in Africa, the Lone Pine Koala Sanctuary in Australia, or Atlanta Zoom to check out their Panda Cam. Talk about a wild ride.
5. Sports:
For the athlete at home, an easy way to engage their brain over the Summer is getting outside to "play ball." But on those stormy, summer nights, some of our very own home teams have activities available through their online Kids' Clubs. You can download and participate right in your dining room. The Phillies, Eagles, and Phantoms all have easy ways to get involved while your kids are waiting for that next game or match.
6. Music and Dance:
Children are creative beings. A lot of kids learn to play an instrument in school, or on their own. There are some great resources out there for the musically inclined. Martin Guitar posts "Jam in Place" videos right to their Facebook Page, and JoyRx Music lets kids play music-themed games online.

For the dancer at home, Pittsburgh Ballet Theatre has an enriching program where your kids can dance along to a popular story, like Where the Wild Things Are or Swan Lake. Don't let the heat stop the beat.
7. Yoga and Mindfulness:
This last year has been a lot – for everyone. If your kids could benefit from taking a step back, you can find some great resources on Yoga and Mindfulness here. There are also plenty of engaging yoga classes out there that are fun and easy to join. Go ahead and exhale.
No matter what you choose to do to help 'Brain Drain', we wish you and your family a fun and adventurous Summer. And don't hesitate to get in touch if you have questions about how your internet service can help.