4 Online Shopping Safety Tips to Protect Yourself
Published
October 30, 2020
Online Security – How to Shop Safely
How comfortable are you leaving your credit card out in cyberspace?

Shopping online is as safe today as it's ever been, but the steps you take to protect yourself make all the difference.
1. There's Safety in Numbers
Yes, today there exists a level of trust and security in shopping online. In fact, more than two-thirds of Americans say they have purchased items online, a recent NPR poll showed, with one-fourth of those surveyed saying they do it at least monthly.
So, shopping online is popular. Maybe it's not the intimidating, wild frontier it once was, but that doesn't mean there aren't still some shady characters looking to steal from you.

Remember these few keys and keep yourself safe while shopping online.
2. Stick to the Names You Trust
What makes Brick-and-mortar stores definitely establish trust due to some fundamental reasons. You can walk inside them. Talk to their managers. You know they're real. This feeling sometimes doesn't translate to online shopping experiences.

Whenever possible, stick to trusted brands. Popular online retail experiences like Amazon give you proven track records of secure shopping. That's a baseline starting point. If you're concerned about the validity of any business, check out the Better Business Bureau's online business director. Be wary of where you click.

Regardless of brand name, you should always review the website to make sure it's legit. Scammers have clever ways of getting you to websites that seem like the real thing, but are really just false storefronts aimed at stealing your money and data. Always check the URL in the address bar to be sure it's the real deal – especially if you're reaching the website from unsolicited email or advertisements.

Quite often, internet searches will pull up unfamiliar stores offering fantastic deals. Always do your due diligence before signing up or paying out. It's an oft repeated saying, but "if it seems too good to be true, it probably is."
3. Password Protect Your Identity
We've covered password safety before, but it's always something worth repeating because too many people fall victim to password theft. Be sure your password game is strong, because easy passwords to remember are usually the easiest ones for hackers to crack.

Having a system for creating strong, unique passwords is your safest bet. As a general rule, the best passwords have:
8 characters or more

At least 1 capital letter

Numbers, letters, and special symbols.

Meaning that's virtually impossible to guess
Experts from CNET recommend using a password manager like LastPass or Dashlane (unaffiliated links). These tools not only help you generate lengthy strings of letters, numbers, and characters, but also remember your passwords in a heavily encrypted program. What's great about these tools is they integrate into your browser and seamlessly fill-in data fields to make shopping not just secure, but also convenient.
4. Leave Yourself a Trail
A final rule of thumb is to be extremely diligent about keeping records of your online purchases. Not only will this help you track down any suspicious activity, but it will also serve to help you remember the who, what, and when of your shopping history.

A good shopping trail will consist of emailed transaction records, screenshots of purchases, printed order confirmations, and order shipment emails. A first-rate online shopping experience will most likely offer you all of this information, and can be used as another barometer for places to trust. Less desirable ecommerce sites will leave you with nothing more than a charge on your bank statement with little ability for you to follow-up.

Speaking of following up – there's always the chance of an online shopping experience to take a wrong turn. Most reputable websites will offer customer support pages with live chat tools, phone numbers, and contact forms. When discussing an issue, your trail of documentation definitely helps.

If you're still having issues keep in mind that most credit card companies will assist you in online shopping disputes. You can also file online complaints with the Federal Trade Commission, so don't give up the fight. Just because you're out of sight it doesn't mean you're powerless.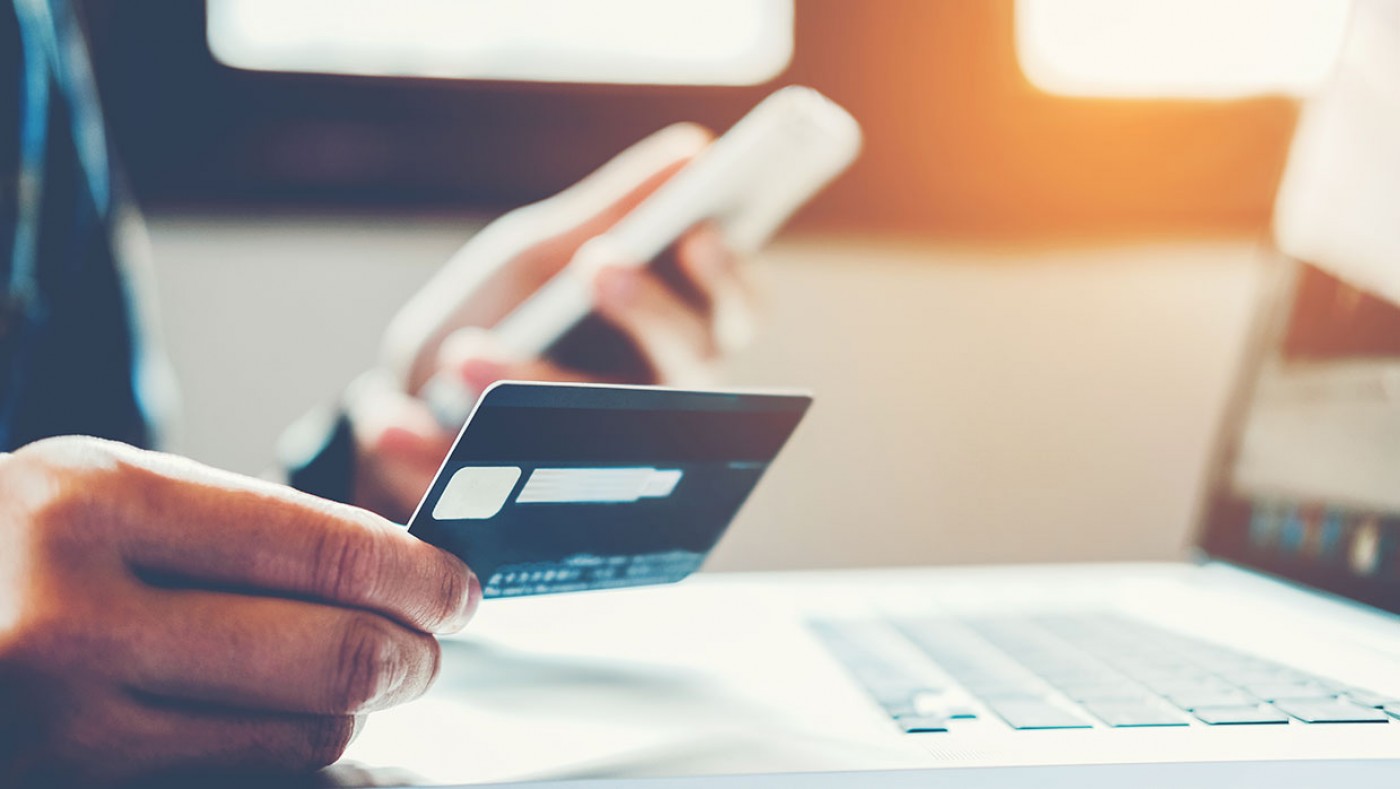 Happy Safe Shopping
Online shopping literally offers you a world of unique experiences you can explore. But whether you're buying home technology or just paying a bill online there's no reason you can't expect to be safe with your money or your personal information. Just make some good habits like the ones above and protect yourself.