3 Easy Steps to Hosting a Virtual Party for Any Occasion
How to Host a Memorable Virtual Party this Year
Planning a get-together with your friends or family is totally important, but it needs to be safe and stress free. That's obviously a little more challenging right now, but don't fret because we've got a plan for you.

With all the remote work and social distancing going on, it's important that we stick together and stay connected.
Plan to Go Virtual
As you know, the CDC wants us to stay home, avoid large gatherings, and limit travel, but that doesn't mean the party stops. We're just going to lean into the technology we have and keep the good times rolling.

After all, if the internet was made for one thing, it's for connection. So as long as there's high-speed internet and home tech – there's no way we're missing out on spending time with the people we love.

In this post we'll focus on the following virtual party tips:
Virtual Party Planning
What you're going to need is a solid game plan and we think we've got you covered. Here are three steps for hosting a virtual party or get-together.
Step 1: Make Your Party List
Every epic party starts with you making a to-do list. So, break out a notepad (or notepad app) and at the top write the name of your party and what type you're hosting. There are unlimited possibilities, like a virtual gift exchange, trivia games, or the good ole cocktail hour.

Now you need to pick a date and time and determine how you're going to invite everyone on your list. You can send invites via email, use an online event tool like e-vite, or create a Facebook event as a few examples. It's important to include links of where you'll be gathering online and what technology is required. Offer plenty of advanced notice and follow-up with reminders.

Now list what type of prep you'll require and get creative. Are you going to send out party favors? Will it involve gifts? Games? Are you having special themes or costumes? The more you plan the more memorable it'll become.
Step 2: Prep the Tech
The key to hosting a fantastic virtual party – just like a normal, pre-pandemic party – is making strong connections. And for that you'll need to get your tech in order.

First and foremost, you're going to need meeting software. Some are free and commonly accessible like Facetime and Google Hangouts, while others are more professionally driven like Slack and Microsoft Teams – or Zoom which seems to be for absolutely everything. Find a common denominator amongst the people in your party list – and make sure the less tech savvy know what to do.

Here's a list of some commonly used apps:
When you settle on what's easiest for everyone to use, schedule a day to test your gear and work out any bugs or connection issues. Plan a party run-through with a remote friend and make sure things like screen sharing, presentations, and other group functions are all working as expected.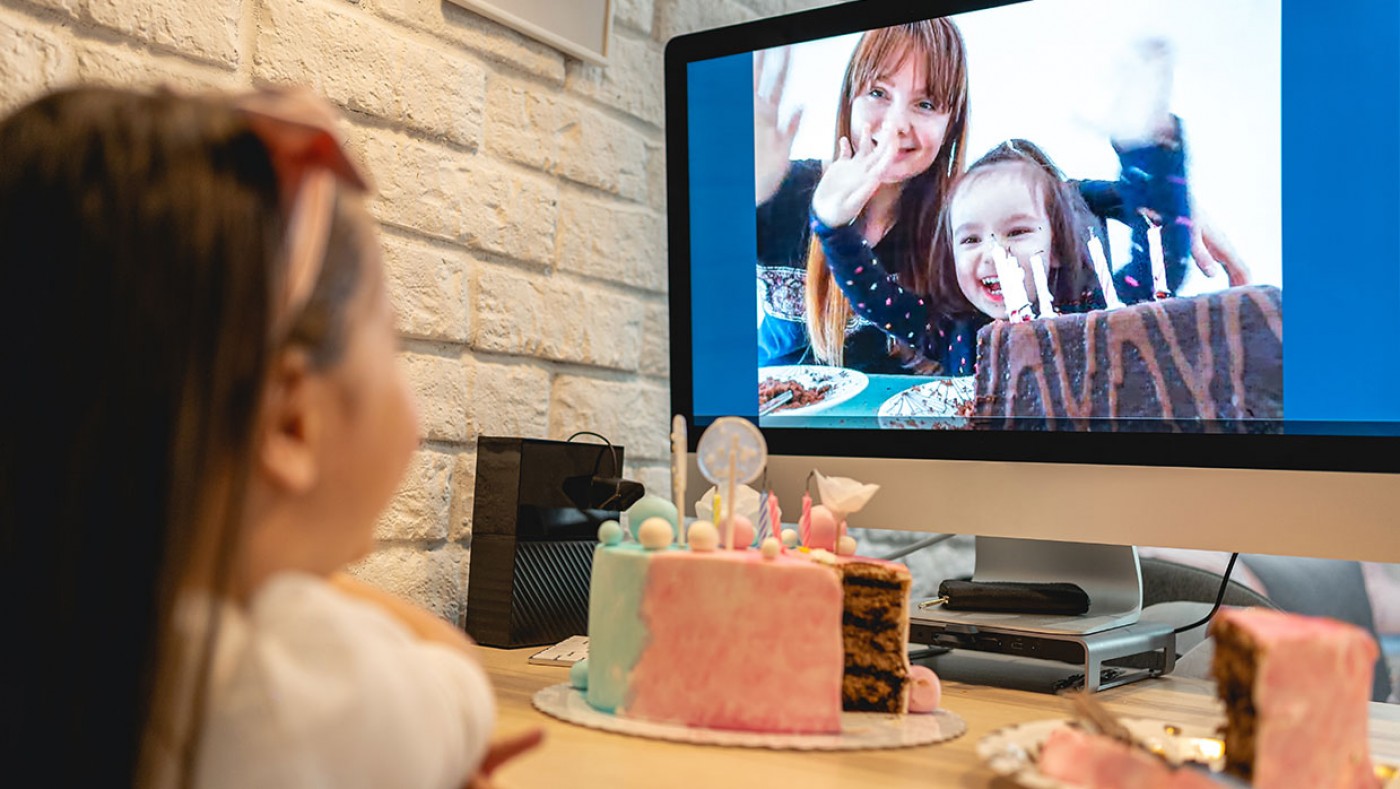 Step 3: Get the Party Started!
When it's time to celebrate, you'll know what to do. Regardless of what type of gathering you're hosting, make sure there are ample ways for everyone to connect, communicate, and share in the joy of togetherness despite the virtual setting.

Here are some good ideas to help you plan your next party:
Birthday Parties
Virtual Celebrations
Everyone deserves a party on their birthday.! There are a lot of great ways to celebrate – from the simple to the sublime. Start with your guest list and work from there. What's key here is that you can invite so many more people than was ever possible in the non-virtual days. Bring in long distance relatives, dig up old classmates, find those interesting co-workers who have some embarrassing stories to tell. It's all possible via the apps mentioned above.

Surprise Parties
Surprise parties are now ten times easier to plan because the logistics are narrowed down to you emailing an invite for a Zoom call. Bonus points if everyone shares their favorite photo or story for an album or PowerPoint. Consider using a website like VidHug where party guests submit short video messages.

Finally, have a cake delivered, ship some gifts via Amazon, and you've got yourself one big happy birthday party. Don't forget to sing!
Halloween Parties
Put on your pirate costume, eat candy, and carve a pumpkin. What's more fun than that? Throw a virtual Halloween Party this year and you'll become legendary among your friends. You can award gift card prizes for the best costume in different themed categories, like most original, most random, or best use of household items – really whatever your imagination can conjure. Be sure to upload a spooky image as your meeting software background and really lean into the atmosphere.
Graduation Parties
Graduation is a momentous stage in a student's life, so it deserves huge recognition. They put in years of hard work to get to this point, so put them in the virtual spotlight with a party to remember. Bring all the people together who helped along the way: parents, teachers, friends, mentors, and anyone else who have helped make this great day possible. Send out your invitations ahead of time so guests can send gifts.
Housewarming Parties
Here's an awesome way to get a first-class virtual tour of the new house in your friend or family member's life. Schedule a fun walkthrough with a bunch of friends using and have the host talk about their plans for all the special plans they have -- including that extra room on the second floor. Have them grab the tablet and walk around the outside too. And, for convenience have them create an Amazon wish list for the blender, the extra dishes, and anything else they may need to furnish their new digs.
Holiday Season Parties
Virtual Holiday Meal
Set a place for your laptop at the head of your dining room table and have everyone prepare their favorite holiday meal. Dress up in your holiday best and enjoy good food and great conversation and don't forget to go around the table and give thanks!
Virtual Secret Santa
The old holiday standby can be easily taken online. It requires a small amount of logistics because you'll have to ship your gift, but this provides more chances to use anonymity in your giving. Slip a note full of hints into your package and be sure to leave your name off the return address.
Holiday Recipe Swaps
Put your besties on call and share the flavors of your favorite recipes and the memories that accompany them. Extra fun if you actually bake them live in the kitchen.
Netflix Holiday Movie Watch Parties
Because nothing should keep you from watching Elf for the hundredth time with your friends and family. Through a Netflix browser extension called Teleparty you can have a group movie night. Choose one or two holiday favorites, pop some corn, and have a great night at the movies.
Retirement Parties
Retirement parties are a great way to honor and celebrate someone you've spent so much time with. Combine one or more of the above ideas into a fun office get-together for all your remote work pals.

There are so many creative ways you can spin a retirement party into a memorable online hangout. PowerPoint presentations can become clever trivia contests with gift card prizes. Have a few people slated to make speeches, and don't forget to throw in a little harmless roasting of the person of honor.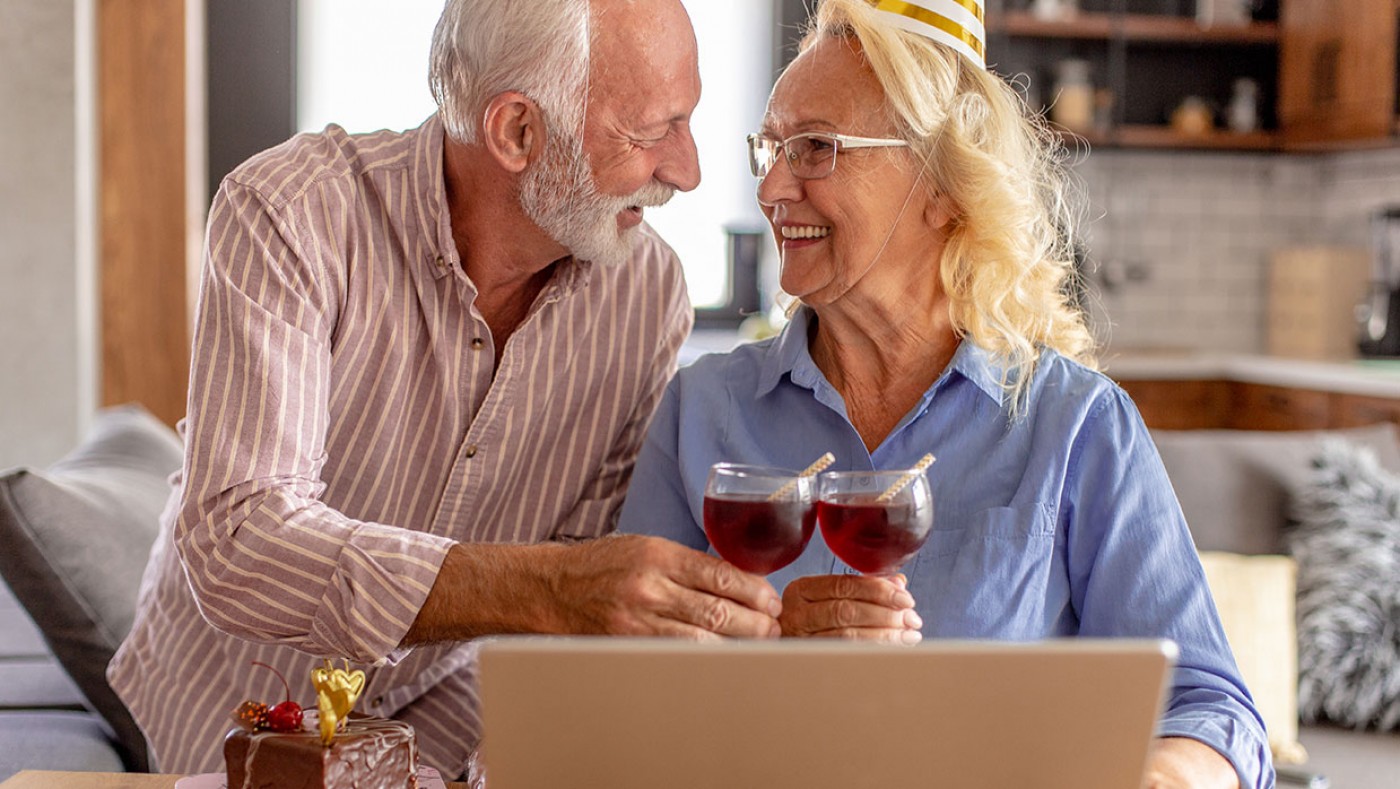 Wrapping Up!
There are a lot of creative ways to enjoy the holidays together with your friends, family, and coworkers virtually. It just takes a little planning and creativity to pull it off, and a strong, secure broadband connection.

Please enjoy a safe and sound holiday season and remember to get in touch if you have questions about your internet service.